When I try save changes or open workitem popup - there are the following error:
"The anti-forgery token could not be decrypted. If this application is hosted by a Web Farm or cluster, ensure that all machines are running the same version of ASP.NET Web Pages and that the <machineKey> configuration specifies explicit encryption and validation keys. AutoGenerate cannot be used in a cluster. Ensure that cookies are enabled in your browser."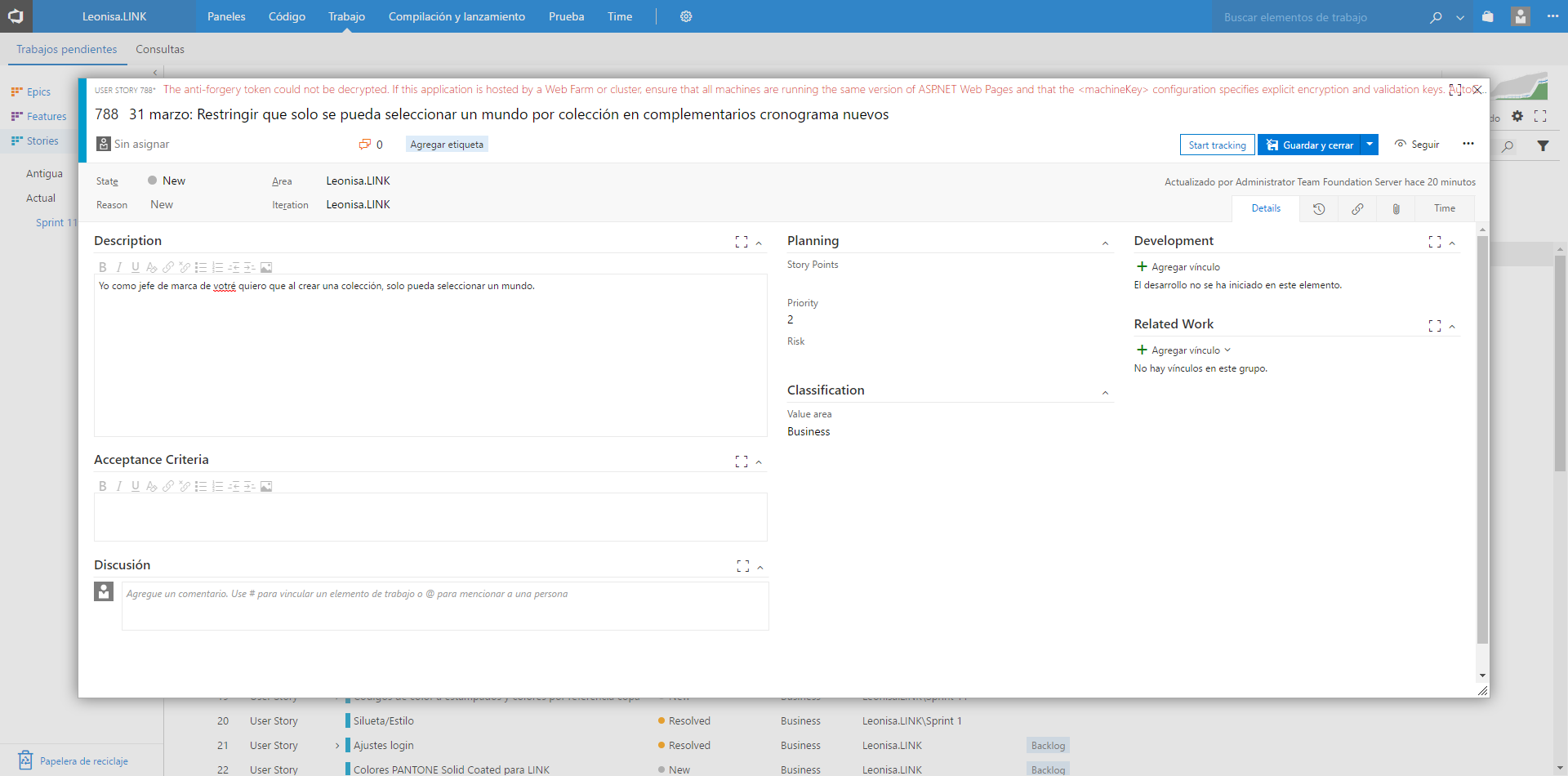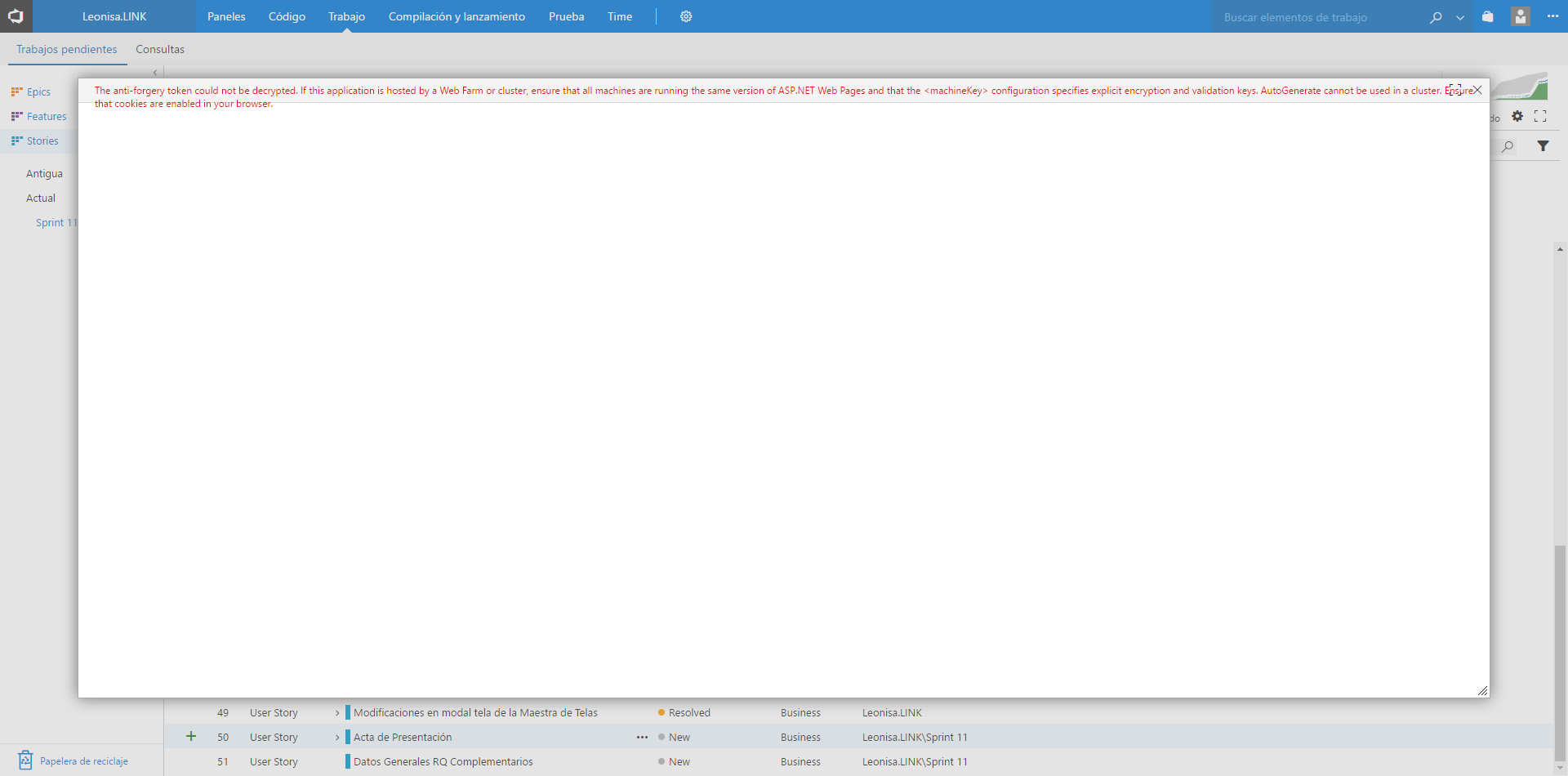 This occurs only when the timetracker is runing
Please sign in to leave a comment.