Automatic update of Remaining & Completed Work with a manual time record
Officially Answered
When adding a manual time record instead of using the timer, the Remaining & Completed Work aren't updates as is the case when using the timer. This is not very transparent for our developers. They see no difference between using the timer and adding a time record by hand.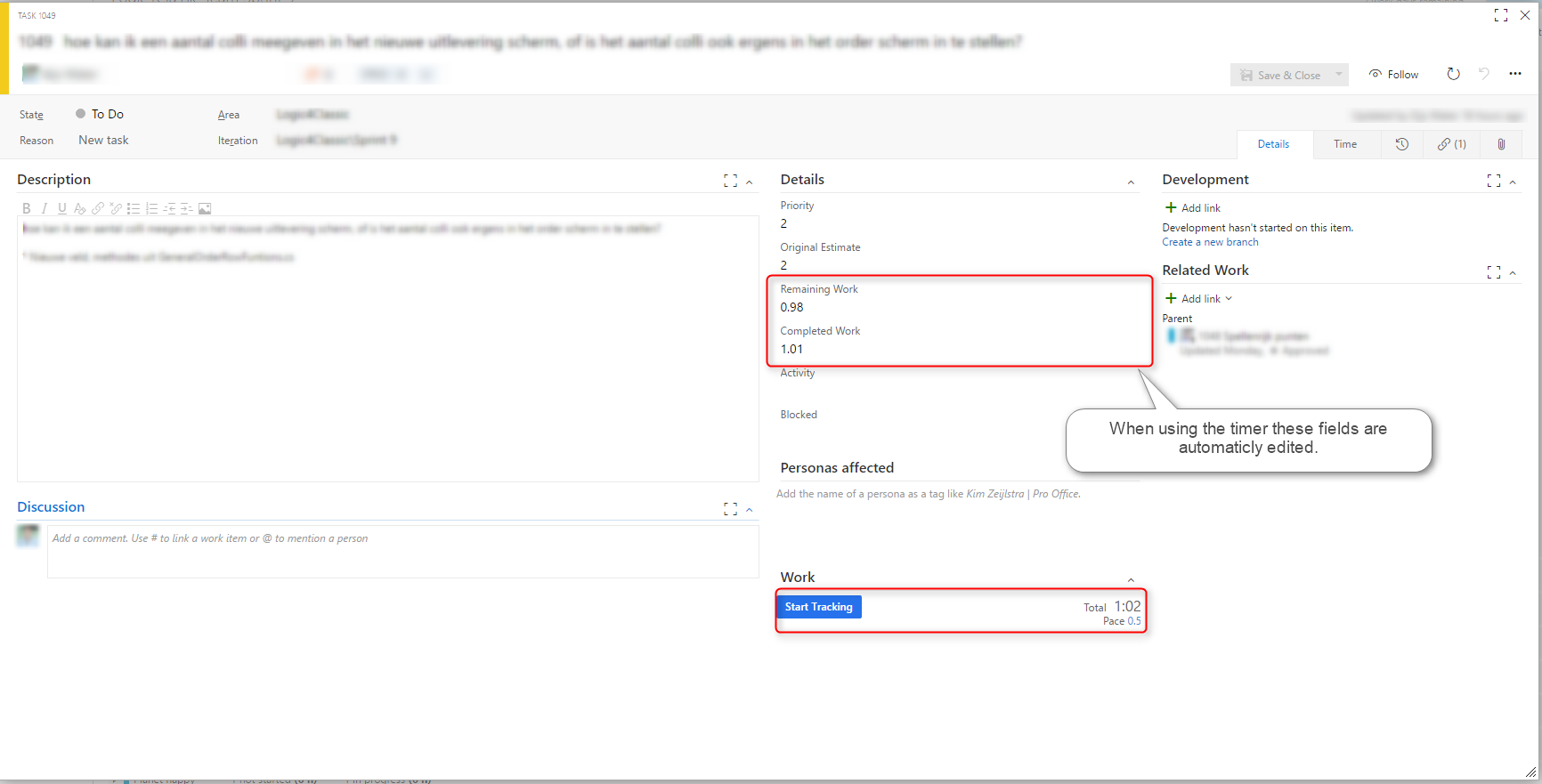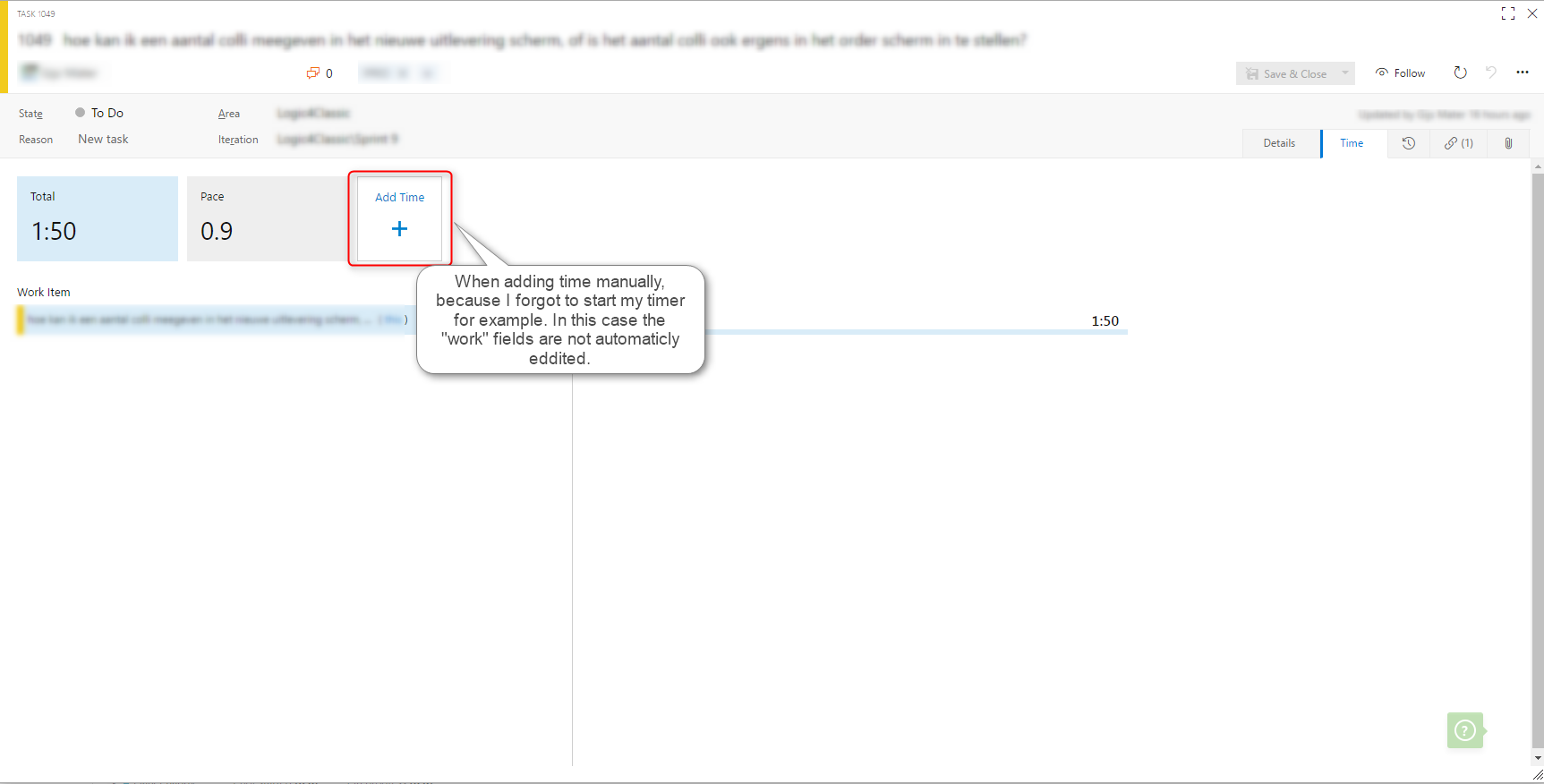 Please consider using the same update process for both the timer and the manual time records.
Please sign in to leave a comment.