During update to Azure DevOps Server 2022 we changed to a new server maschine.
With the Timetracker installation we got the following error. The user is unchanged und belongs to the Project Collection Admin group.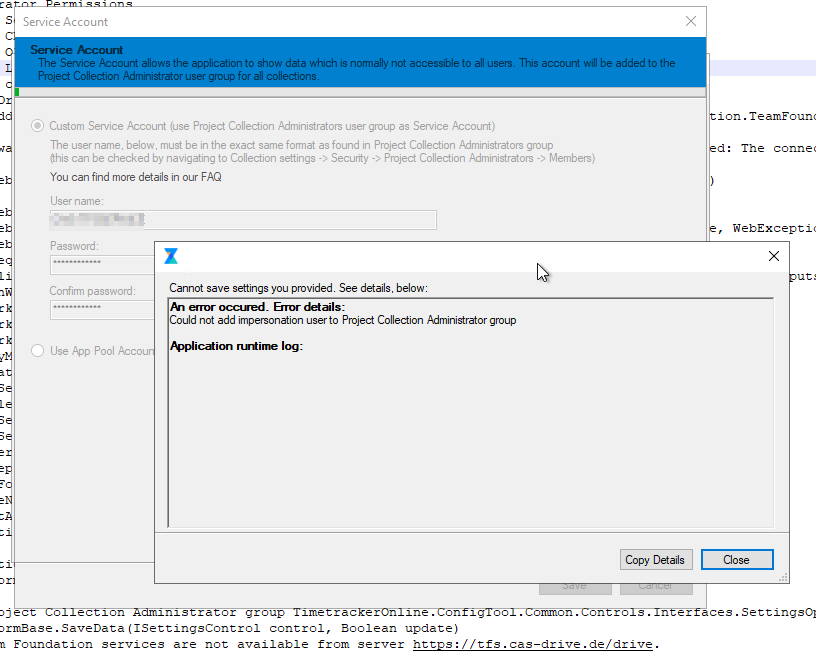 TimeTracker-Log: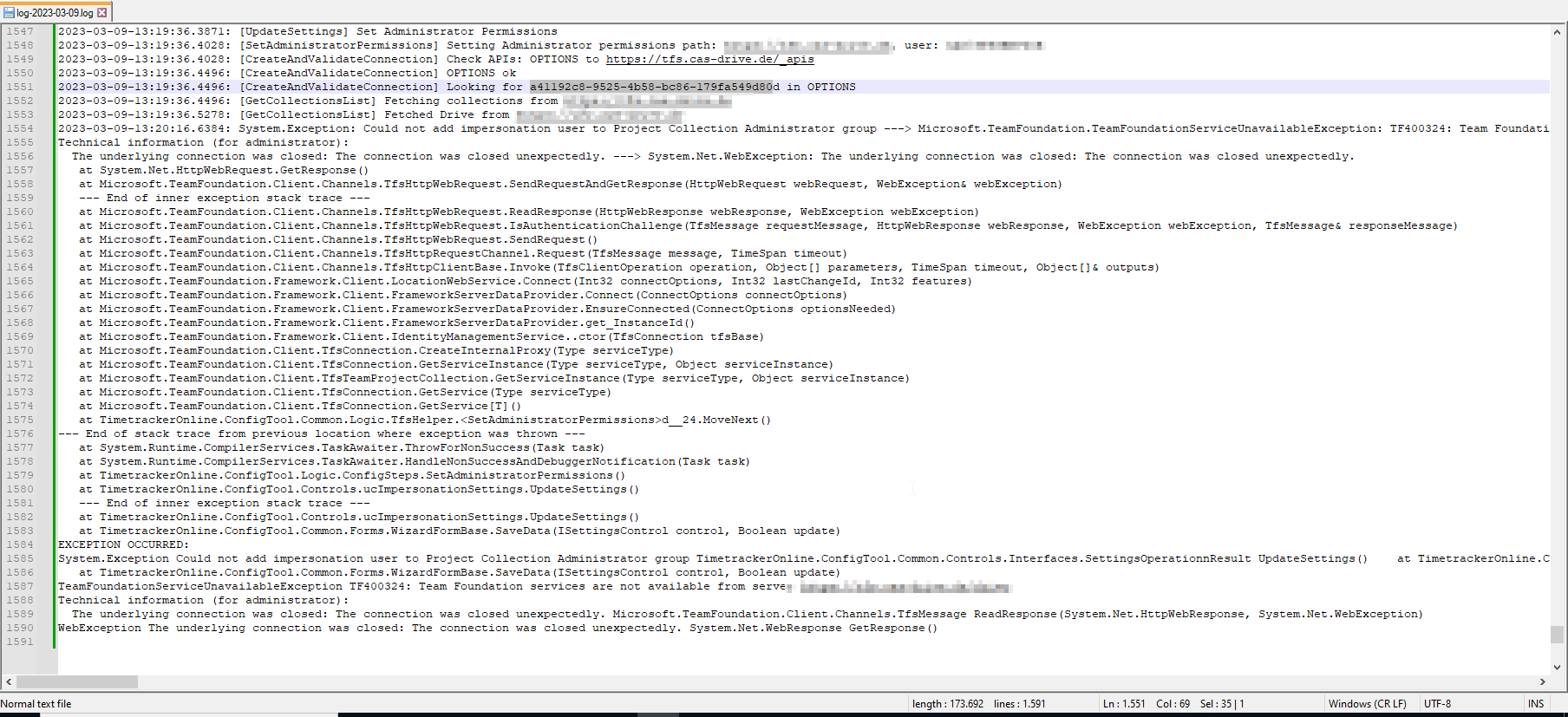 The machine is used in production. No other problems are known right now.
Our current workaround is to add the Service Account as a licensed user with admin rights.
7pace Timetracker 5.46.1.58100
Please sign in to leave a comment.