Time tracker is working awful (Periodically not working)
Implemented
Hello! Recently our team started to experience issues with time tracker.
1) Time tracker without any reasons stops working and prompts invalid_grant error which means that we have to do the "pairing" step again. Last week we had to do this at least twice. This Monday we already had to do that pairing step again. It is getting frustrating.
2) From time to time our connection with tracker is being lost without any reason.
3) Time tracker is not working also from VSTS (Probably the issue is caused by the same problem as #2 - Cant reach your server).

Attachments included for Monday and today.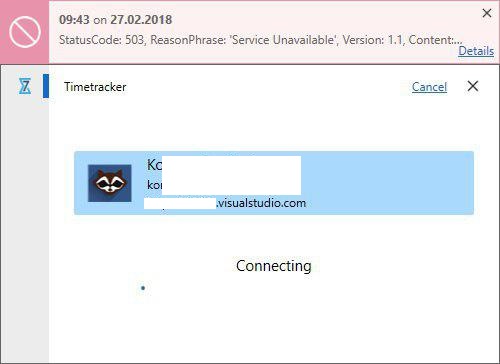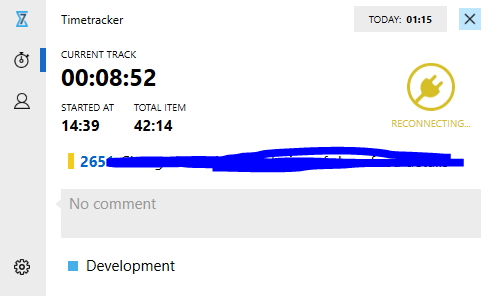 Please sign in to leave a comment.