Adding "Time" Tab and "Start Tracking" button is not possible
Implemented
Hi,
I get the following error when trying to update the work items over the configurations tool (Version 4.7):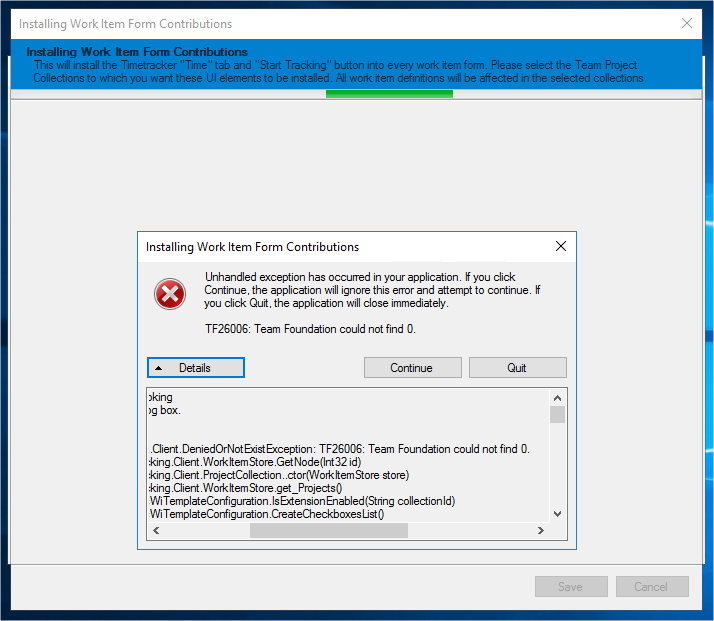 I got this error when I updated TFS from 2017 to 2018 and used the production upgrade mode.
By doing a test migration with preproduction mode I didn't get that error.
Please sign in to leave a comment.