Adding/including work items on the budget sheet is from a UX point of view cumbersome.
As a PM (role Budget) I would like to assign the work item to a budget from within the work item view when I create it so that I don't have to navigate away from it and save clicks.
It would also be useful to display the inherited budget if none is assigned directly.
It should also be possible to make this a required field before changing the status to In Progress if it has no budget or an inherited budget. Ideally, this could plug into the VSTS rules engine or be otherwise flexible.
It should either have an inherited budget or one selected. It is debatable if it needs to be required for all work item types or just PBIs/User Stories and Tasks. Ideally it should be configurable per project for what work item types it is required.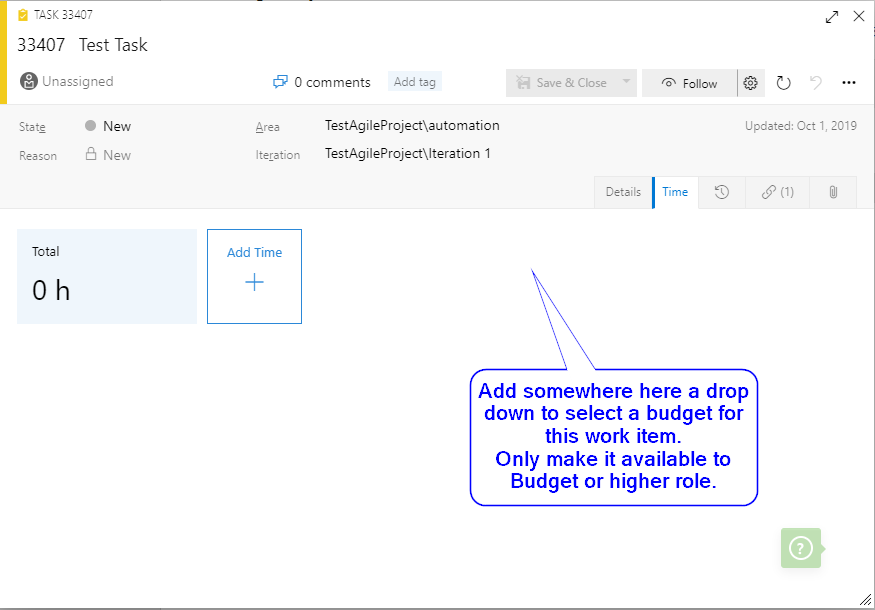 Please sign in to leave a comment.