VSTS item's 'Completed Time' gets overwritten instead of incremented with current Time Record's 'Duration'
Officially Answered
I have a VSTS work item that has an existing value for Completed Time, e.g., 95.75.
This time was manually recorded, before using the Time Tracker (this tool was just made available to us via our company's VSTS implementation).
I tried to add a new Time Record for time I spent today on this work item.
The time I spent was 30 minutes.
When I click Save, the VSTS work item's Completed Time (previously 95.75) gets overwritten/changed to 0.5.
I was expecting the Completed Time to change to 96.25.
Is this a bug or F.A.D.?  Or am I doing something wrong?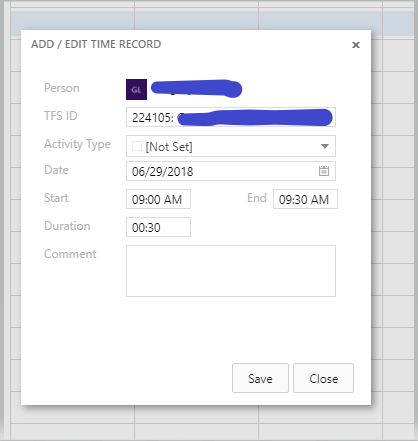 Please sign in to leave a comment.