When I enter a time, there is a special field for comments. It is almost impossible to edit the text in that field, because navigation inside the field works annoyingly non user friendly.
The only way to edit the comment is to delete it and write again.
Reproduction path: enter any text into the comment and close the form. Open it again and try to edit the comment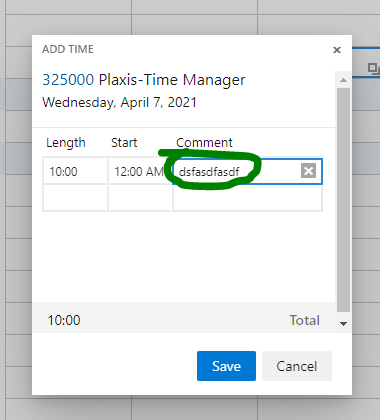 Please sign in to leave a comment.