Hi,
some of our users experience connection problems. On the work item form they get the following message:

The browser log shows these errors:

On the server I can find the following error, but not sure if it's related: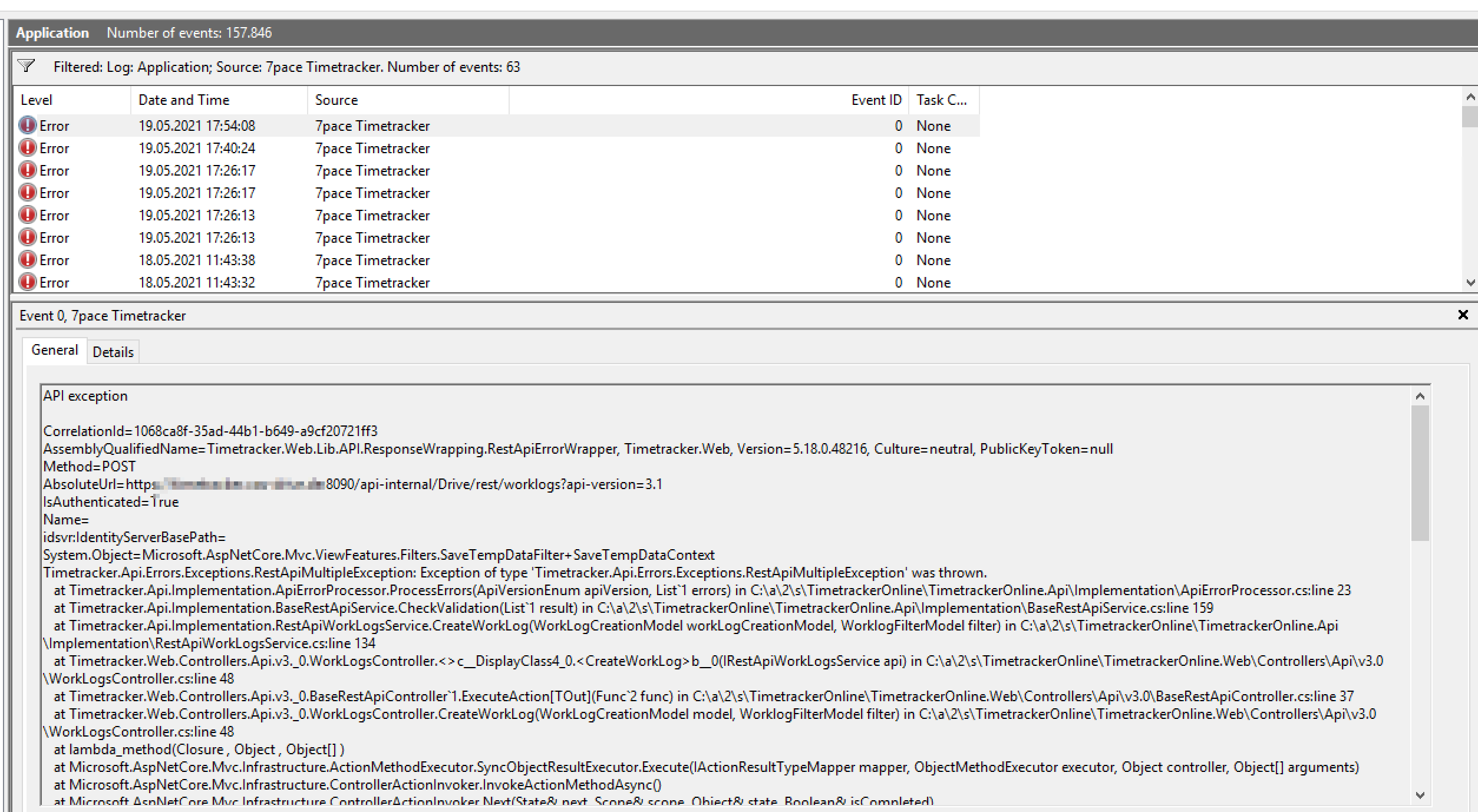 Which logs should we provide?
TimeTracker-Version: 5.18.0.48216
DevOps-Server 2020: 18.170.30525.1   
Please sign in to leave a comment.