Feature Request for "Stop Tracking" button from the sprint board like "Start Tracking"
When we go to our board, there is a "Start Tracking" button like in the picture.
We'd like a "Stop Tracking" selection here as well.  Right now, when tracking has begun, if you click on "Start Tracking" again, tracking starts again from 0. We would like an option to just stop the tracking without starting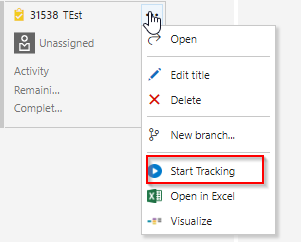 Please sign in to leave a comment.