Good afternoon.
By default the system checks for activity every 2 hours (120 minutes). If not acknowledged, it stops tracking time.
Due to reasons, these 120 minutes are short for us, so I changed it to 240 minutes. However this does not seem to be doing anything at all, as the checks are still being sent every 120 minutes (regardless of the 240 minutes configured).
Am I doing something wrong or is it a bug with the feature?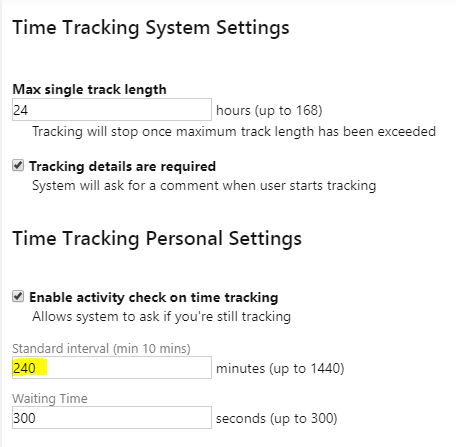 Thank you.
Regards,
Andre
Please sign in to leave a comment.