Yesterday I updated from excel 2016 to excel 365. Now when I try to update the data, I get errors. I don't know if this is coincidence or not.
1. When I open an existing file with a power query using the API, I get following error :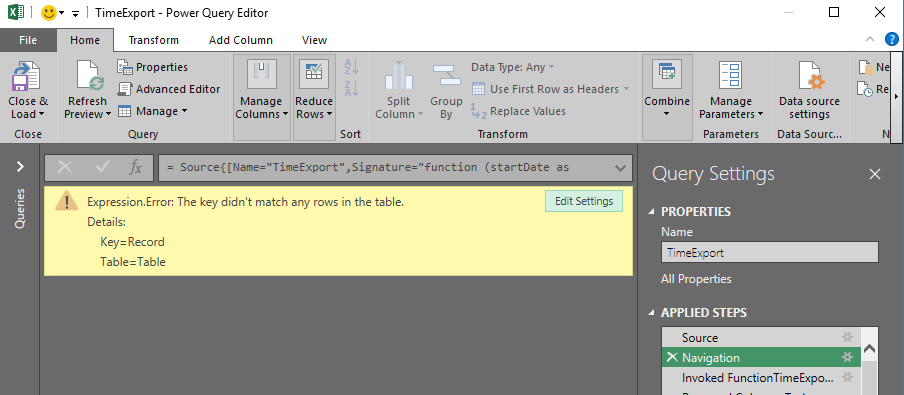 Edit Settings opens a dialog in which I connect change anything.
2. When I try to setup a new connection in a new file, using the same API URL, I get other errors: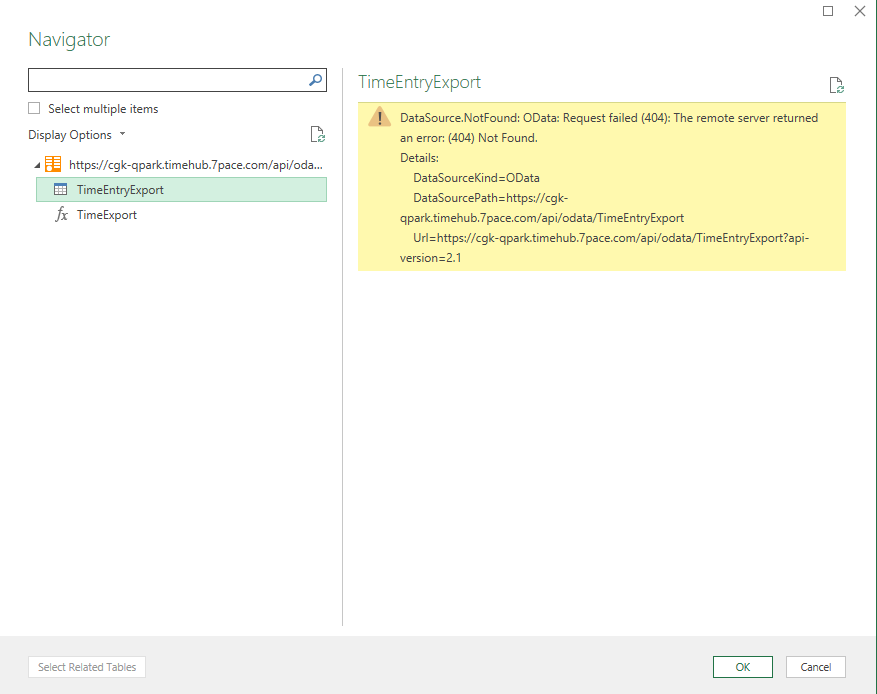 or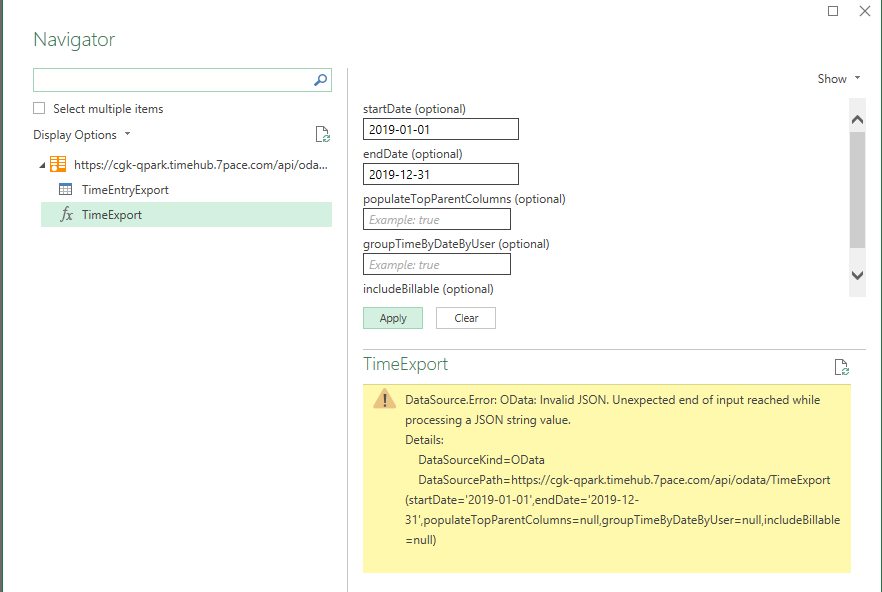 Please sign in to leave a comment.