Hi! 
- I'm making an "Epics Report" in the module "Reporting". 
- I have set the dates to 1th of October to the 31th of Oktober to get the October monthly report for my company invocie. 
- One task has the sum 5 hours. 
- But when I check the work logs for that story in "Times Explorer" it's only have 4,5 hours for that period of time (Oktober). So it picks up half an hour from November. 
It seems the Epic Report is not handeling the "from" and "to" dates correkt. It clearly shows times mainly from October - but I have a diff of 1,5 hours in Oktober when I compare Epics Report and Times Explorer. This 0,5 hour I mention is one of the diff. 
Is this normal behaviour? 
I have two screenshots here clarifying the different sums.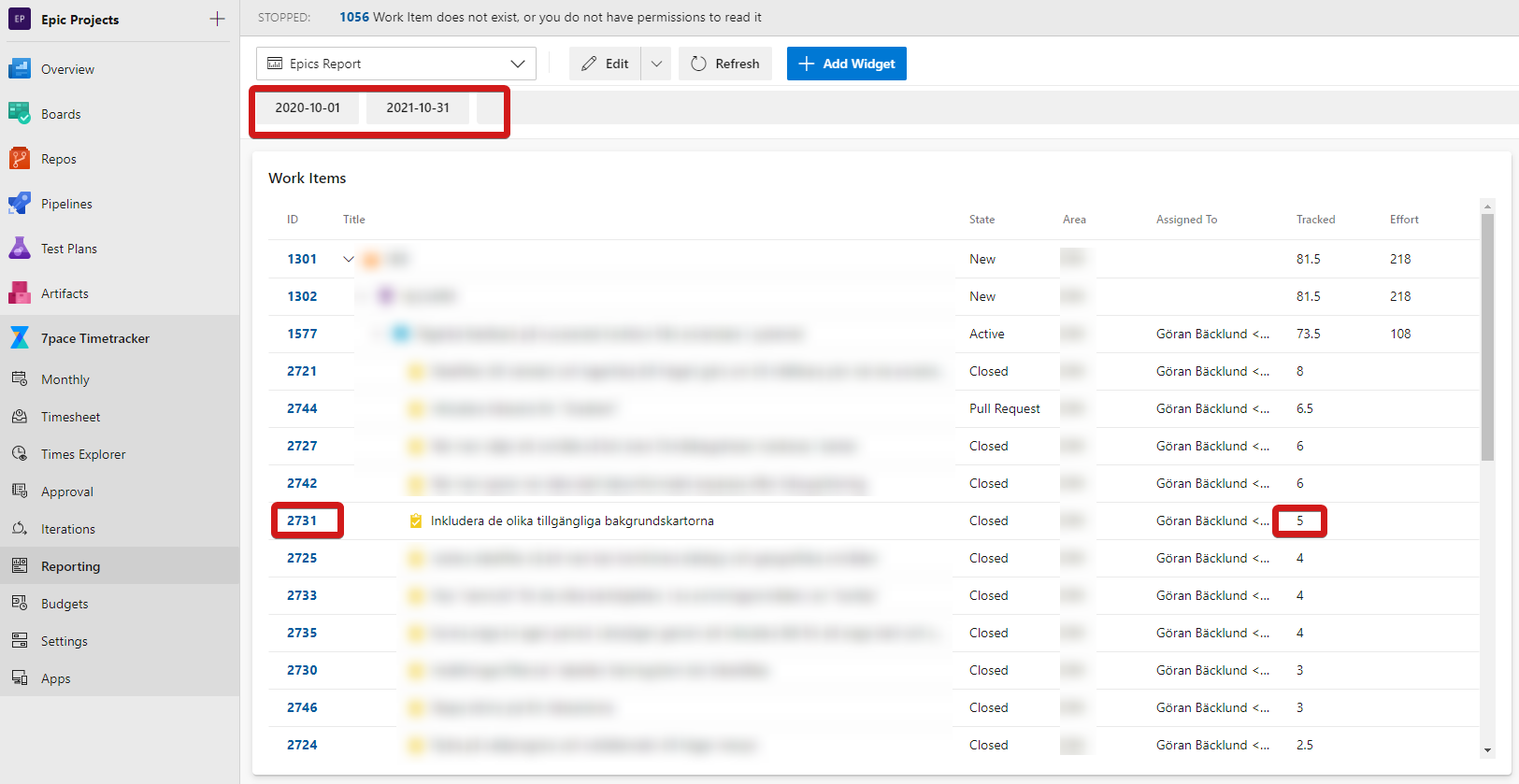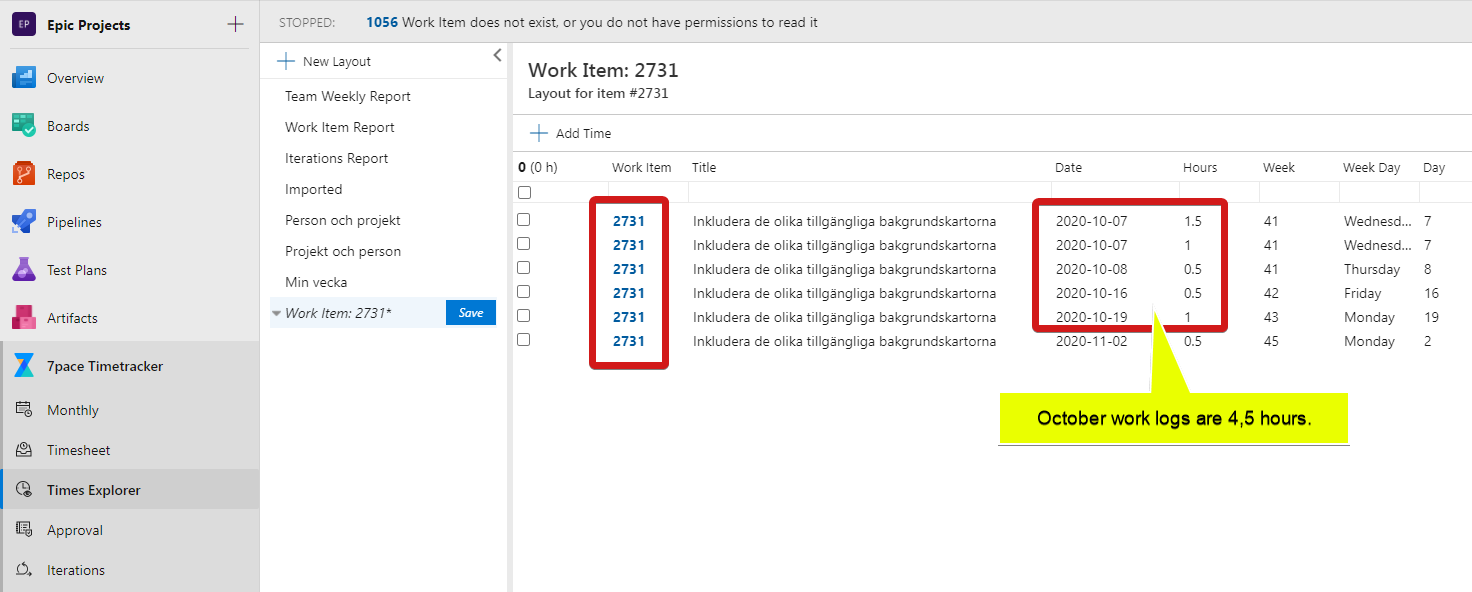 Please sign in to leave a comment.