[Work Item Automation] Set WI as "In Progress" when I add a time
Officially Answered
Oftentimes we see users adding time entries to work items sitting in the "New" state.
It would be great to have an option in the Work Item Automation section to let me ask for work items to be moved to a given state (or to the first state in the "In Progress" state category) once a time entry is added.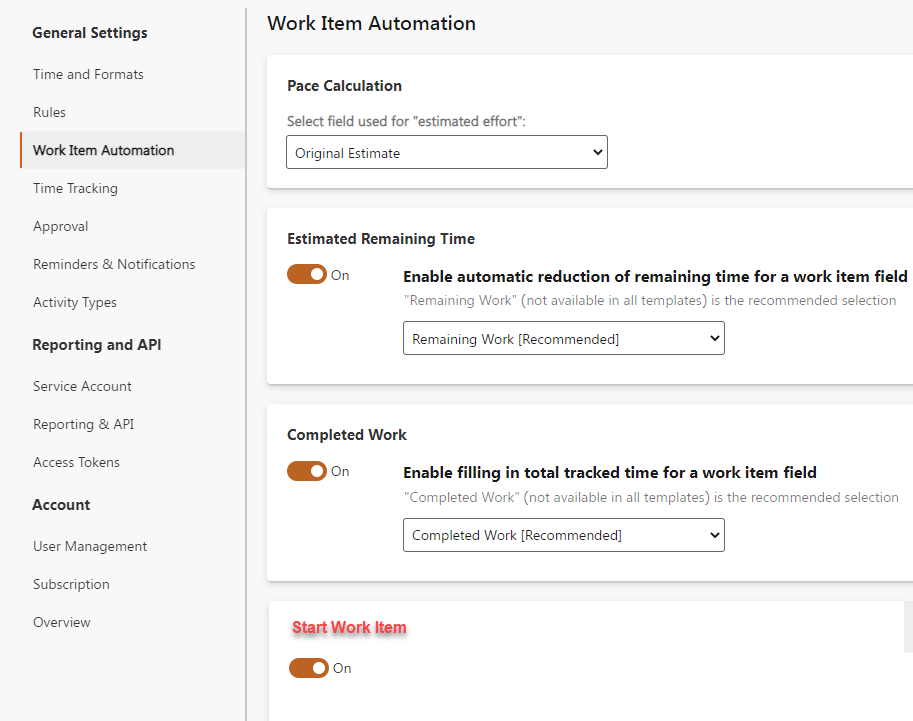 Please sign in to leave a comment.