Timetracker offers a very convenient way to build reports off of Azure DevOps by combining budgets and worklogs. However, currently I'm required to maintain an external data source to assign additional metadata (e.g. some customer/project details).
Please let me add metadata to my budget. Bonus points if I get the flexibility to define fields (e.g. "Customer Code" etc.) that are applied consistently to all of my budgets across my Azure DevOps organization.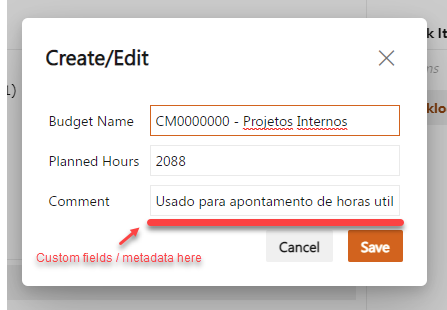 Please sign in to leave a comment.