To better support reporting, we need a way to assign an hourly rate to our projects. Ideally, I'd like to be able to assign a "default" hourly rate at the budget level, but also having the ability to override it at the activity type level (per budget).
Once those values are set, we'd need to be able to get them via API (bonus points if they're surfaced in Times Explorer / CSV Exporter)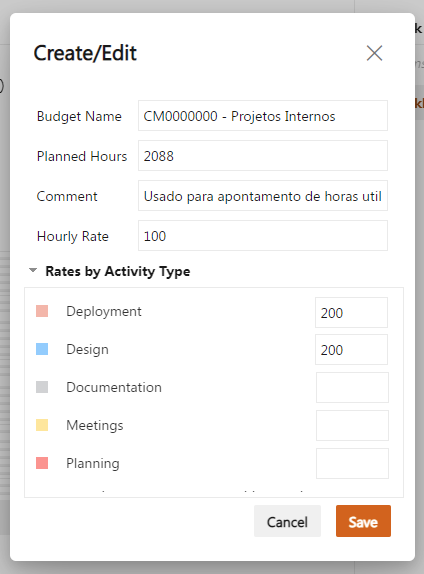 Please sign in to leave a comment.