Choose an Azure DevOps datacenter to house your 7pace Timetracker data: Western Europe, Central US, South India or Australia East
How to find your 7pace Timetracker data location
How to change your organization's data location
Introduction
Previously, all 7pace Timetracker customers automatically had their data housed in a Western Europe location. Beginning in 2020, 7Pace Timetracker began using a geo-distribution system, which also stores and processes data within Microsoft Azure datacenters in the following geographical locations:
Western Europe

Central US

South India

Australia East
By keeping your data in an Azure DevOps datacenter closer to your geographic location, it will improve the performance of 7pace Timetracker.
During the initial installation and setup of 7pace Timetracker, you will be prompted to select where your organization's data should be located.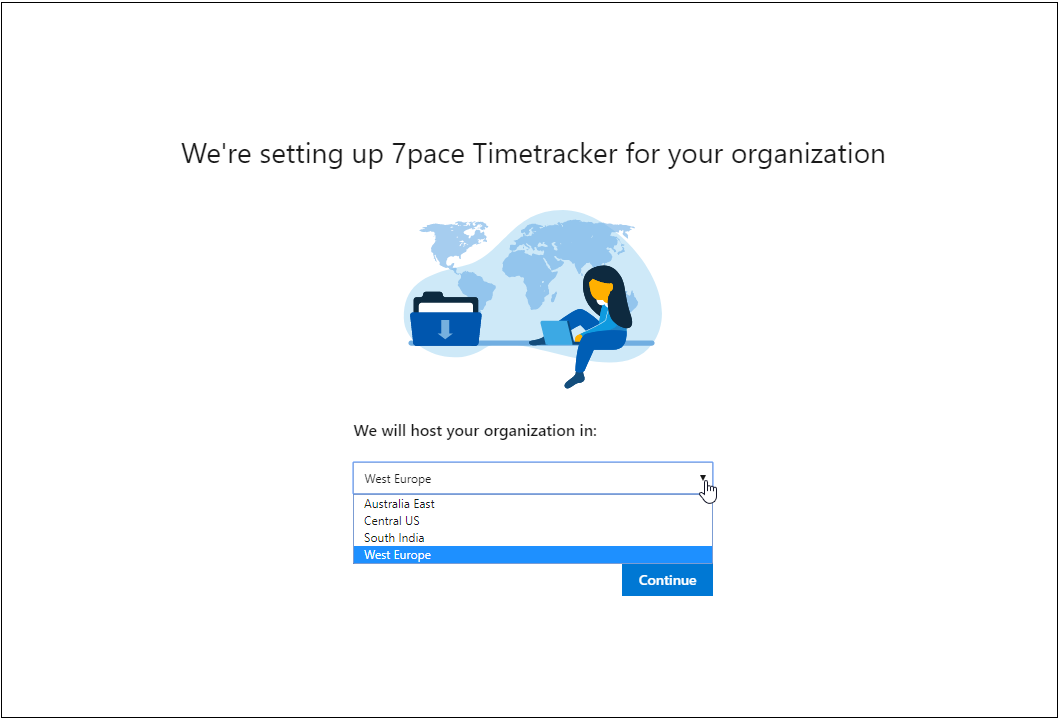 The default data location is based on the closest geographical location available when you install Timetracker on your DevOps Server/Services organization.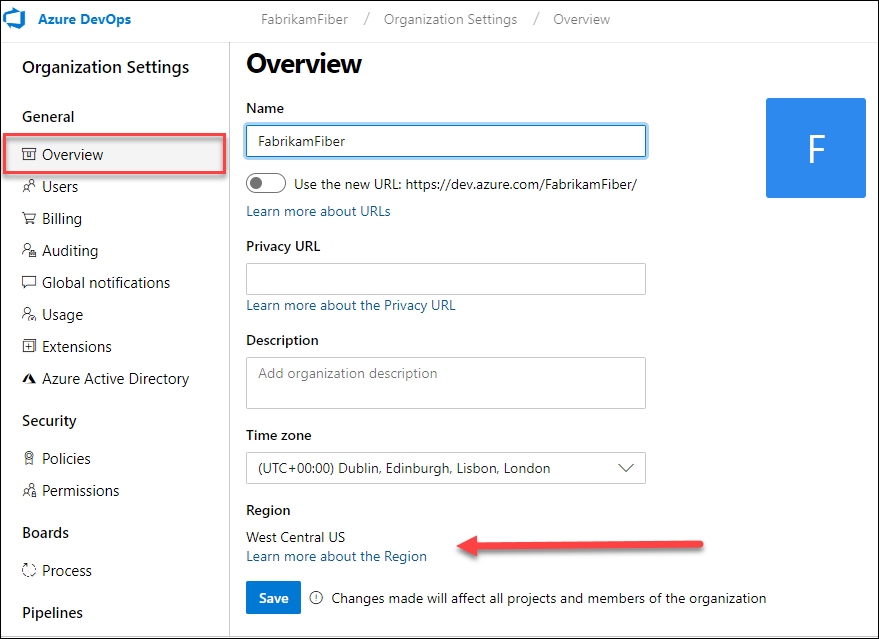 You may choose your organization's region based on locality and network latency or because you have sovereignty requirements for data centers. We recommend choosing the location that is as close as possible to your Azure DevOps organization's location (learn more and find your organization's location).
To change your organization's datacenter to one closer to you, click here.
How to find your Timetracker data location
You can find your organization's data location here: [7pace Timetracker menu bar]->[Settings]->[Overview]->Data Location.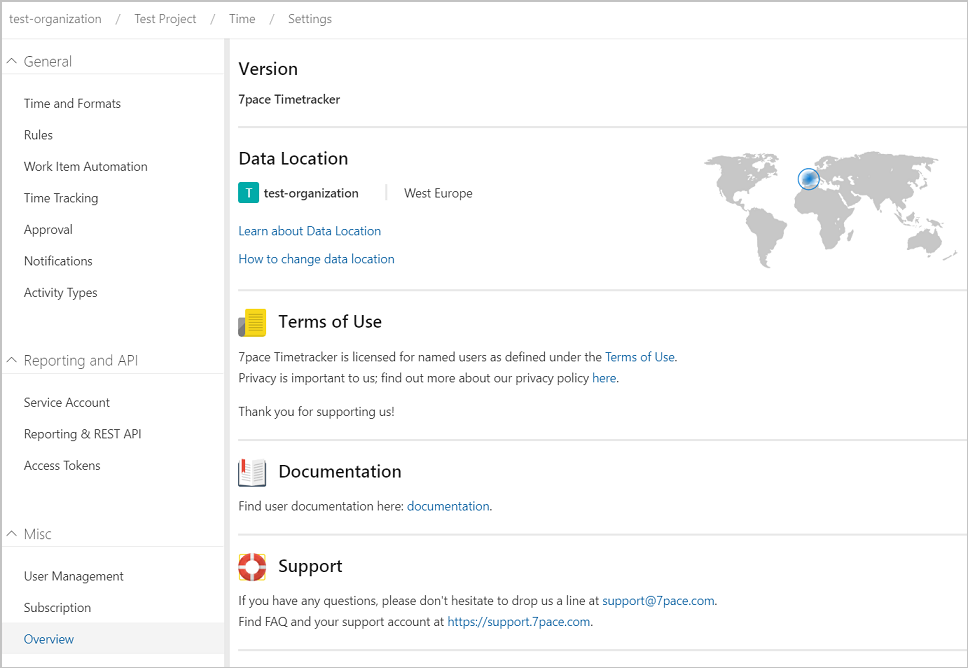 How to change your organization's data location
To switch your data location, please reach out to 7pace Timetracker support by clicking on the blue question mark widget on the bottom-right corner of any page within Timetracker: