Since the last update (yesterday) the timetracker client has a strange behaviour.
Every time you start the timetracker, it uses a huge portion of the CPU. When you stop the tracker, the CPU usage stays on the same level. You start tracking again, it uses an additional portion of the CPU. Do this 3-4 times and the CPU usage is up to 100%. Eventually, the PC freezes/crashes.
We can reproduce this on several different PCs/Laptops. All of them run Windows 10 64bit. In my case its a Windows 10 Enterprise N, Version 1703, OS Build 15063.483. I only use Outlook, Chrome and Slack.
It seems like this bevahiour only appears after the "second track". If you start the tracker on the first Work Item, it looks good. Stop tracking, start again, and this is what happens: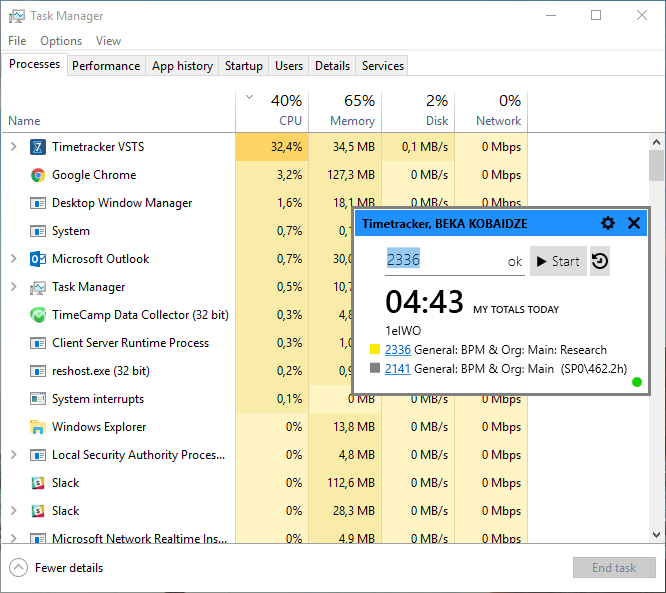 Do this 3-4 times, and this is what you get: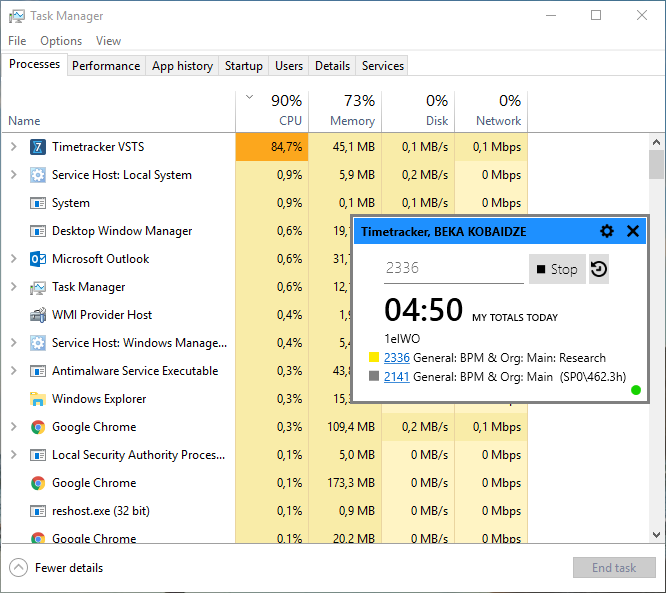 Here is the Task Manager from another Laptop: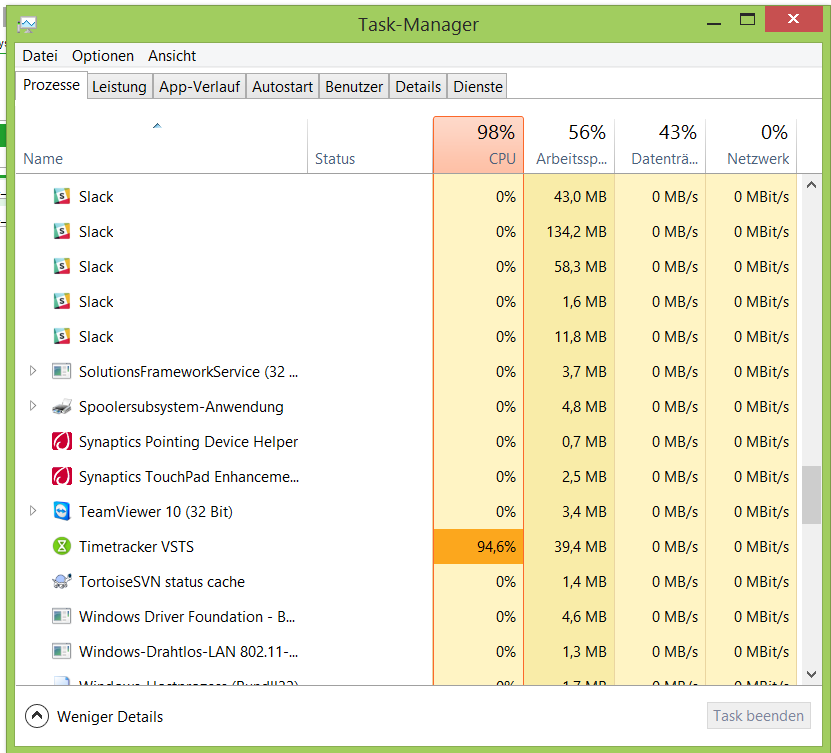 Please sign in to leave a comment.