Times Explorer: Please please fix the default month and year
Implemented
When I click on the date filter on the Times Explorer page, the calendar defaults to October 2023.  It doesn't let me manually type in a date so I need to click the arrow buttons on the calendar until I have arrived at the correct month and year.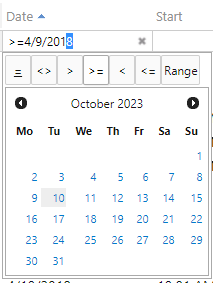 If we could have the option to set this value to @Today or something like that, that would be a Vast improvement.
Thanks
Please sign in to leave a comment.