When I use Reporting to get all hours and work items worked on for a time period, it is missing items that do show up in Timesheet. This does not happen for all time periods, and I cannot find the pattern on why sometimes report does not wok. In this example report is missing many items: 510, 611, 617, 613, 617, 613, 627, 623.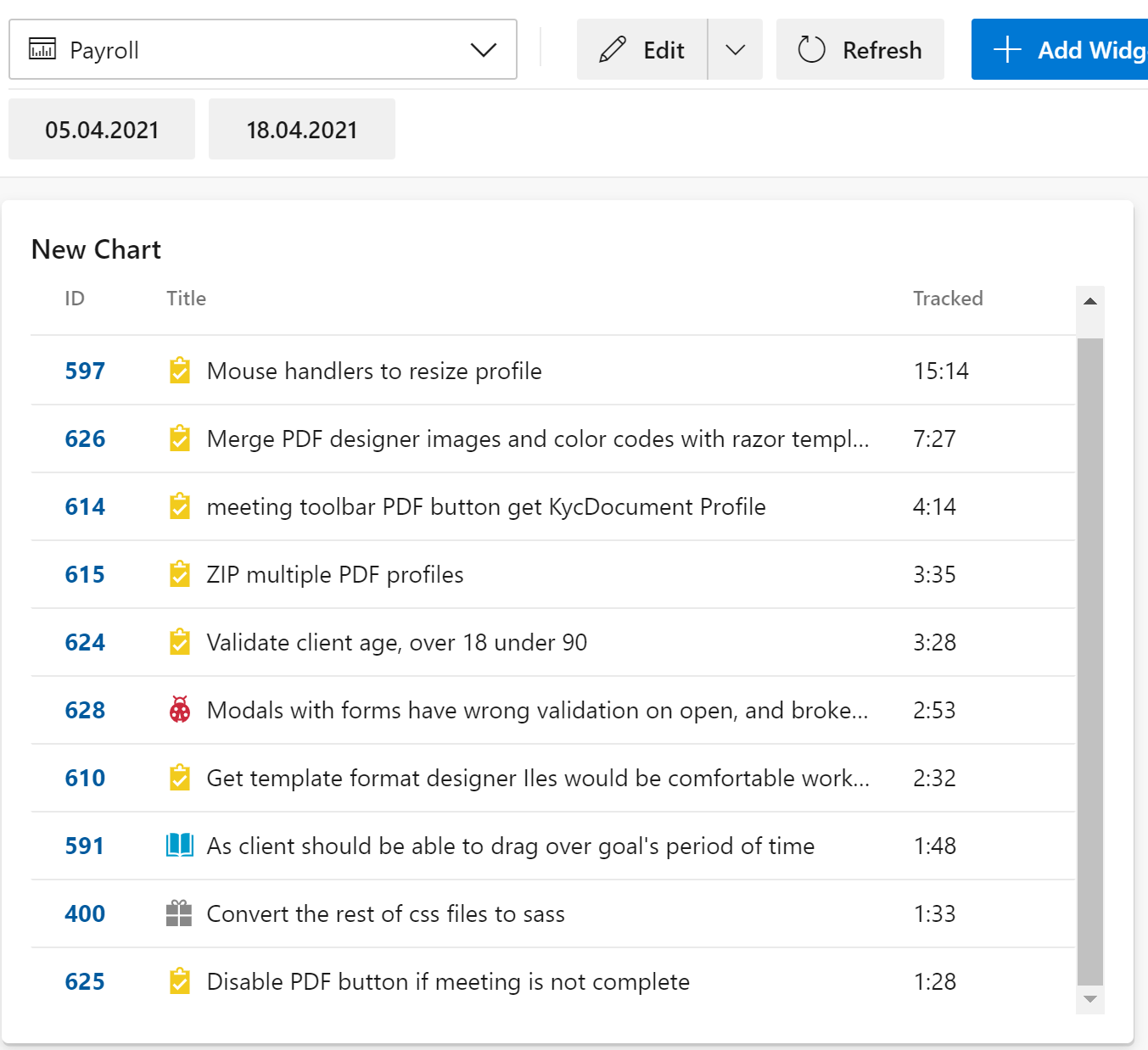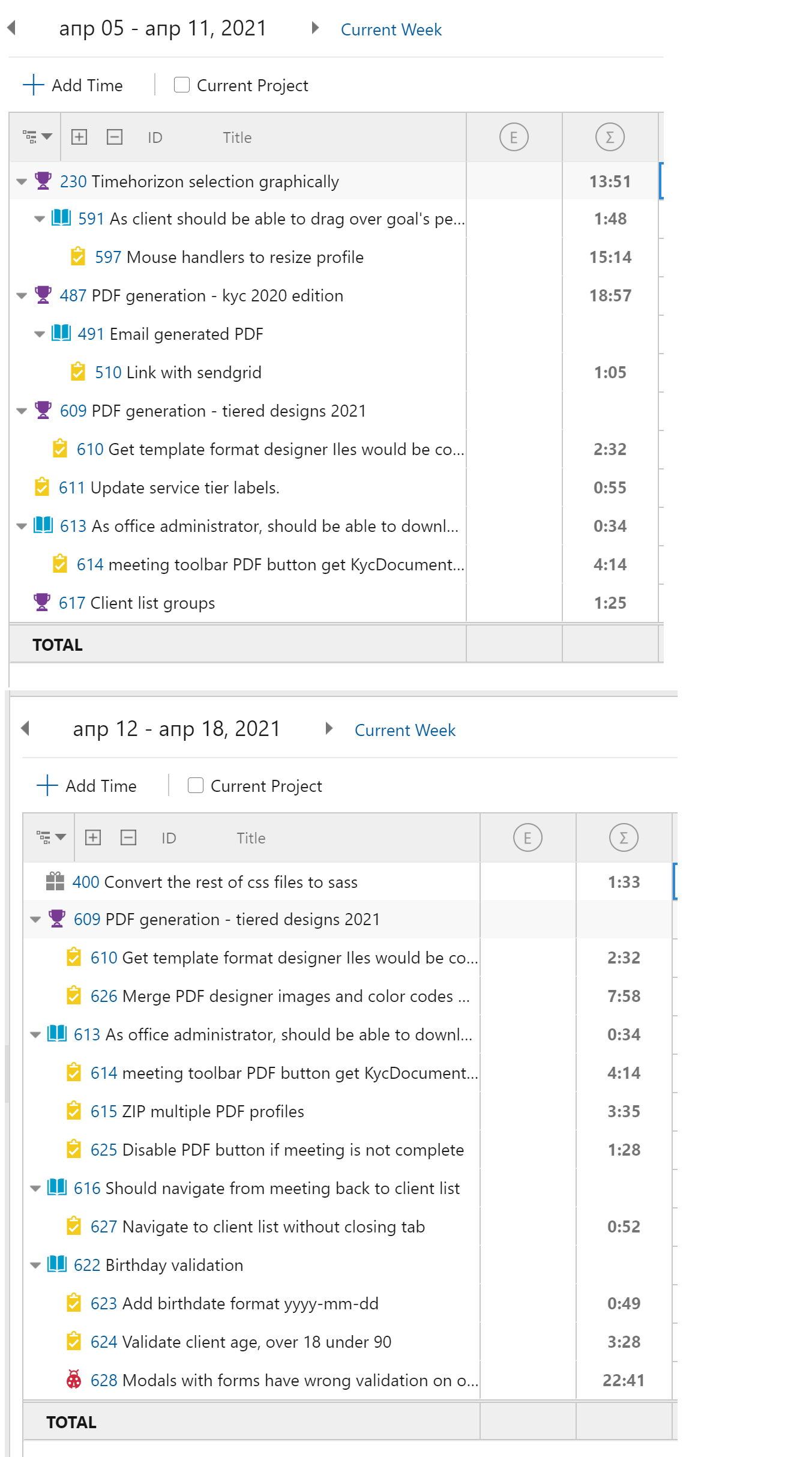 Thanks for suggestions.
Please sign in to leave a comment.