Hi, 
I am using version 4.15 on TFS 2017 (on prem)
I am using an admin account
the "Change Activity Type" menu is available and I can select a new activity
I try to change the activity code. everything seems fine but nothing happens (0 of 1 selected row updated)
Am i doing something wrong ?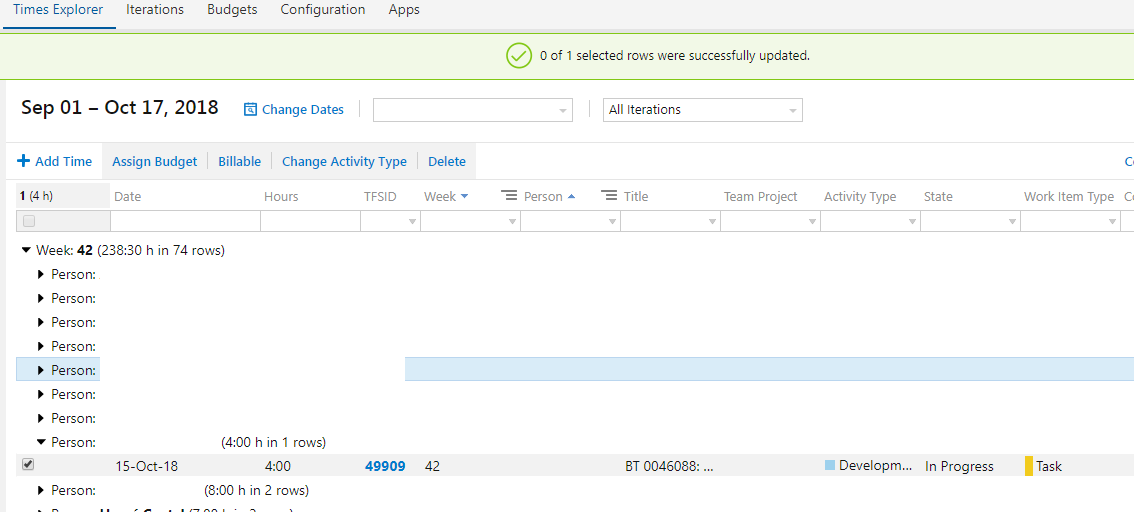 Please sign in to leave a comment.