Hello,
I want to generate a chart that track the hours added by the team and filter them according to the value of a costum filed. 
This costum filed contain two possible values : true and false what I want to show it as  it's illustrated in the screenshot below.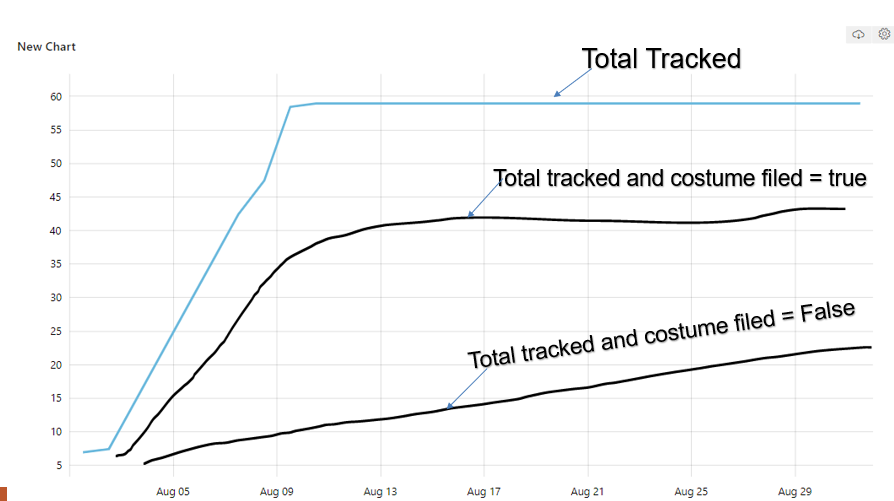 Please sign in to leave a comment.