It would be useful to be able to add a note for the day, e.g. late in due to doctors' appointment etc.
I don't get paid holidays nor time allowed for doctors' appointments etc. This means that when I submit my timesheet there can be weeks with short days or missing days. Currently there is no way for me to explain this.
A minimal change would be to allow for recording 0 hours (please see below). Then I could at least add comments for missing time.
A note for the day (e.g. the 1st drop-down below could include "Add note") or week (add in the submit pop-up) would provide an enhancement to this.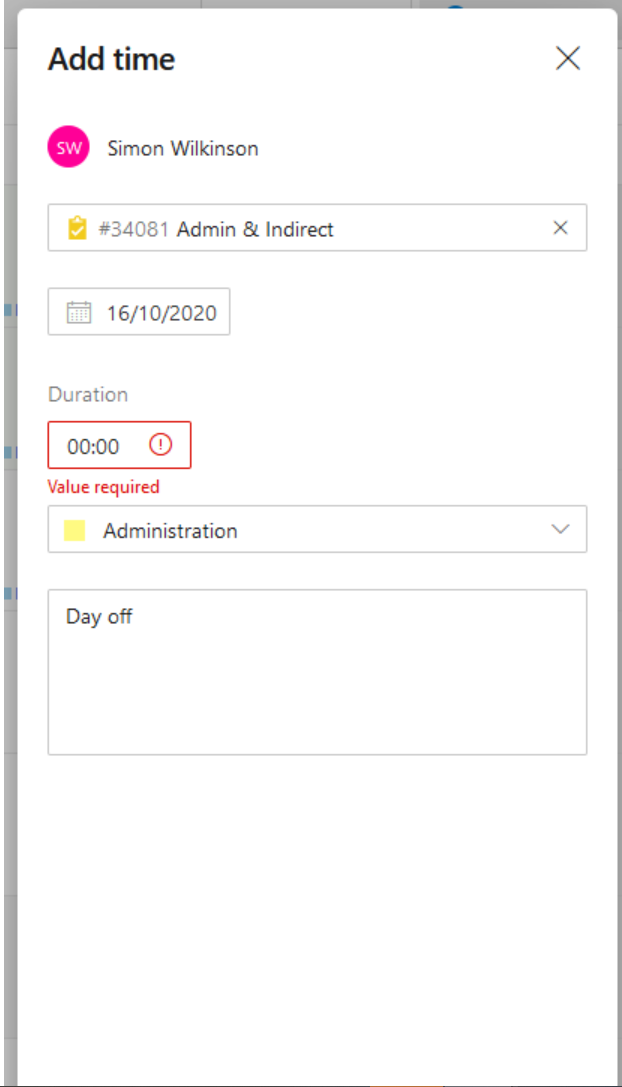 Please sign in to leave a comment.