Question
Is there a way to change the US date format and timezone in Timetracker to the format my country uses?
Answer
Timetracker uses the date format in your settings from DevOps Server/Services. It is defined in the user's profile: https://app.vsaex.visualstudio.com/me?tab=edit
Click "Preferences":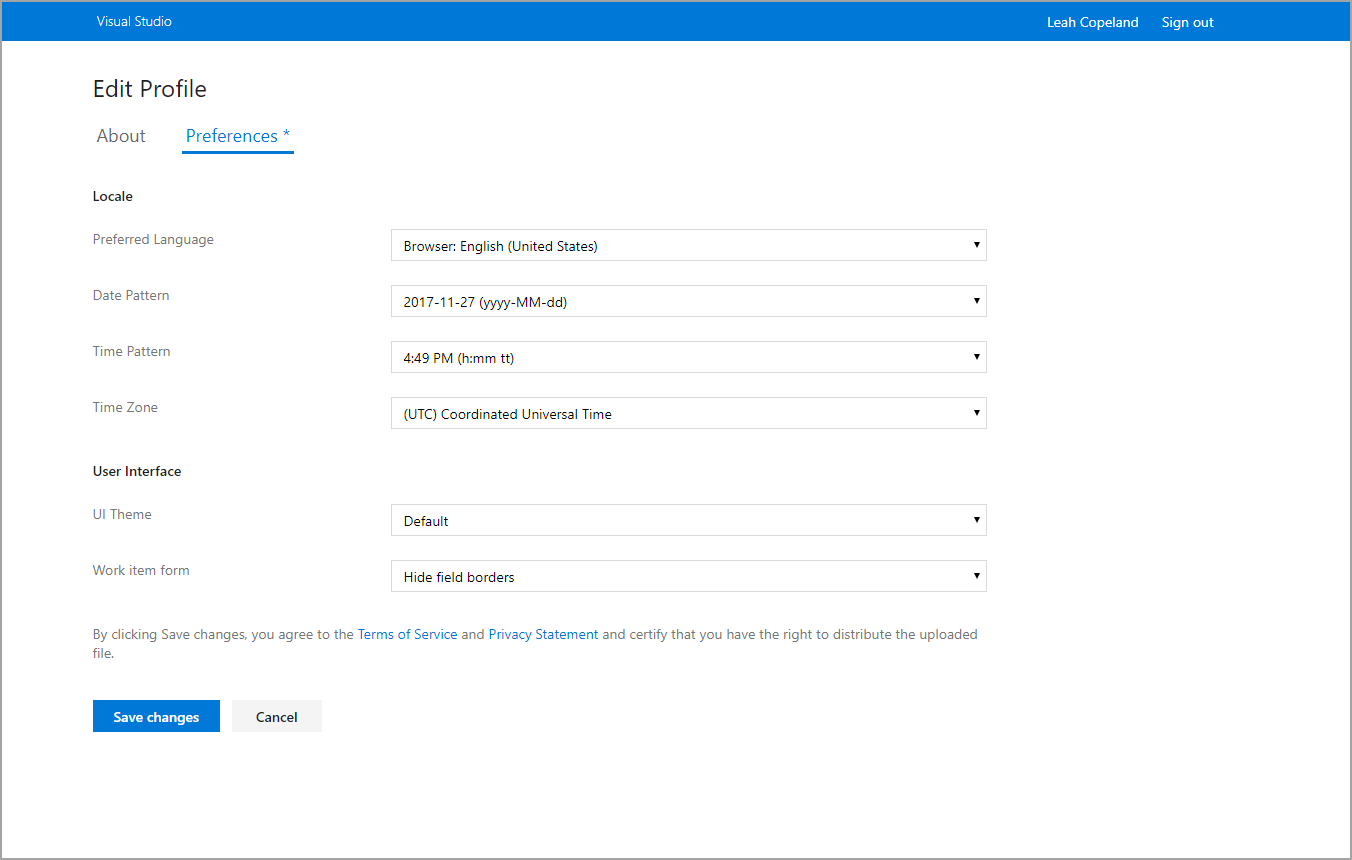 Changing your settings here should likewise change the formatting in Timetracker for you. Please note that it sometimes takes some time for the changes to take effect, often due to some caching on the DevOps side.