QUESTION
I am being asked to authorize 7pace Timetracker, but when I try, I get the error: "Provided token is not working with current account". How do I fix this?

ANSWER
If you use Azure Active Directory in your company, the wrong directory can cause an issue that results in you seeing the "Provided token is not working with the current account" error message. Please make sure that the correct AD settings have been selected.
To do so, please follow the steps, bellow:

1. Go to the the "My Profile" section from any DevOps page (top right corner) using the account that is affected by the issue (https://aex.dev.azure.com/me).
2. Check what AD options you have selected and choose the proper directory: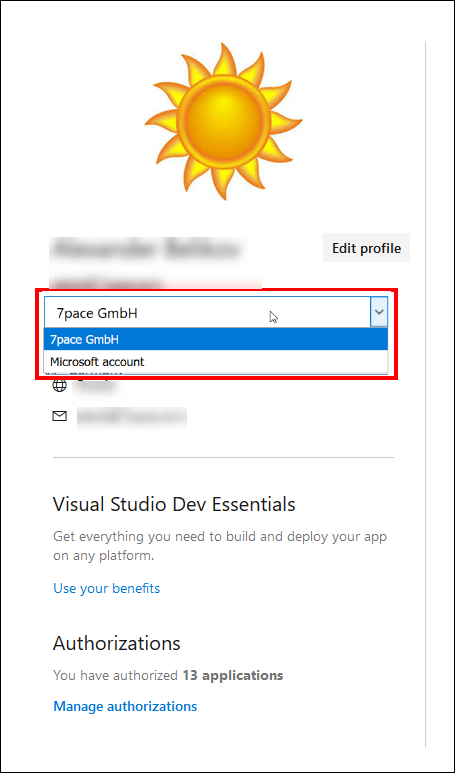 3. Try to authorize again.
If you don't use Active Directory, please try logging out and logging back in (checking to ensure that your Microsoft account is selected) and then try authorizing again.